concave cut 2009
- new short hairstyle for you.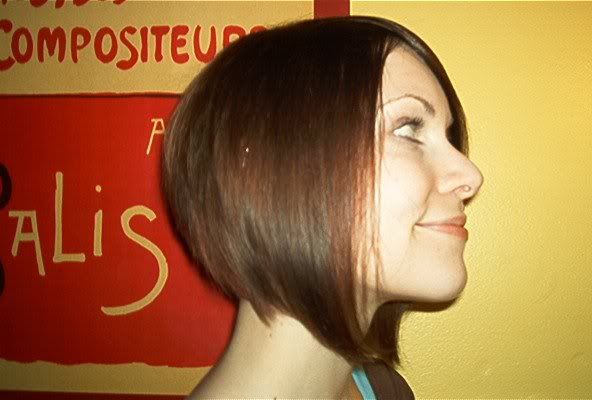 Tadah!!! I had my new hairstyle, concave cut. Hairstylist, Iris, from Vincent Daniel asked if I wanted an edgy cut which is the latest fashion, I just agreed and let her played with my hair. She just came back from Taiwan's hairstyling training and told me that it's the trend there now.
Here are some concave bob cut pictures for you.
Concave bob haircut
Posh Spice's concave haircut

concave bob hairstyle
concave hairstyle